Stroke Survivor Merlin Mullen
Family finds compassion, expert care when stroke disrupts vacation plans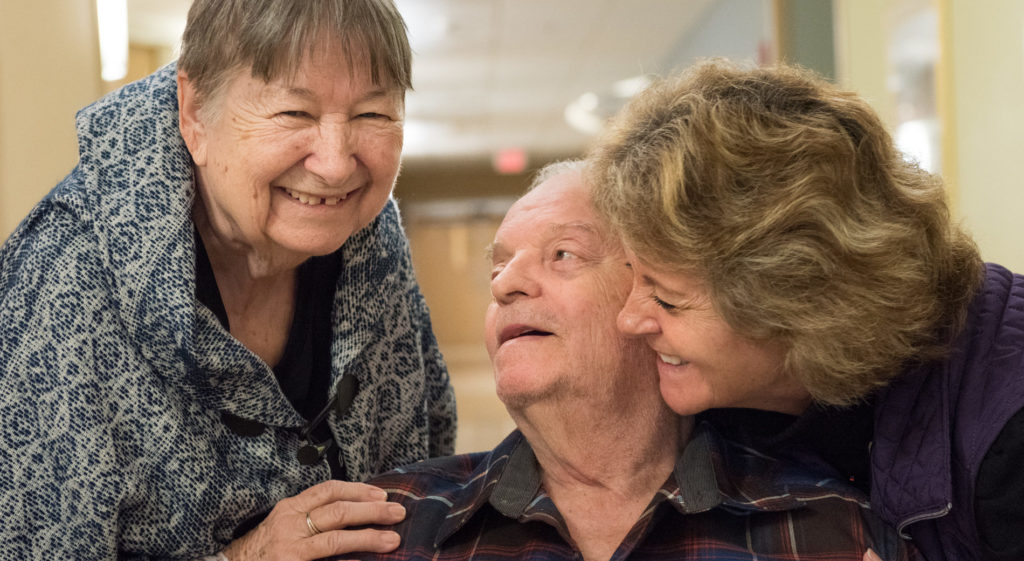 A road trip between Pennsylvania and Florida led George "Merlin" Mullins to Sentara Williamsburg Regional Medical Center – a fortuitous stop his family believes saved his life.
The 82-year-old and his wife, Marie, were traveling from their tiny hometown of Grampian, Penn. (population 326) while making their way back to their new, adopted hometown of Interlachen, Florida (population 1,361).
The Mullins and two of their daughters were all enjoying a mini-vacation at a condo when Merlin got up from the table after lunch, walked a few feet and suddenly collapsed.
"His eyes were open and glazed over," says Merlin's daughter, Sheri Wilson of Glen Allen, Va. "When we talked to him, he was unresponsive. We immediately suspected a stroke."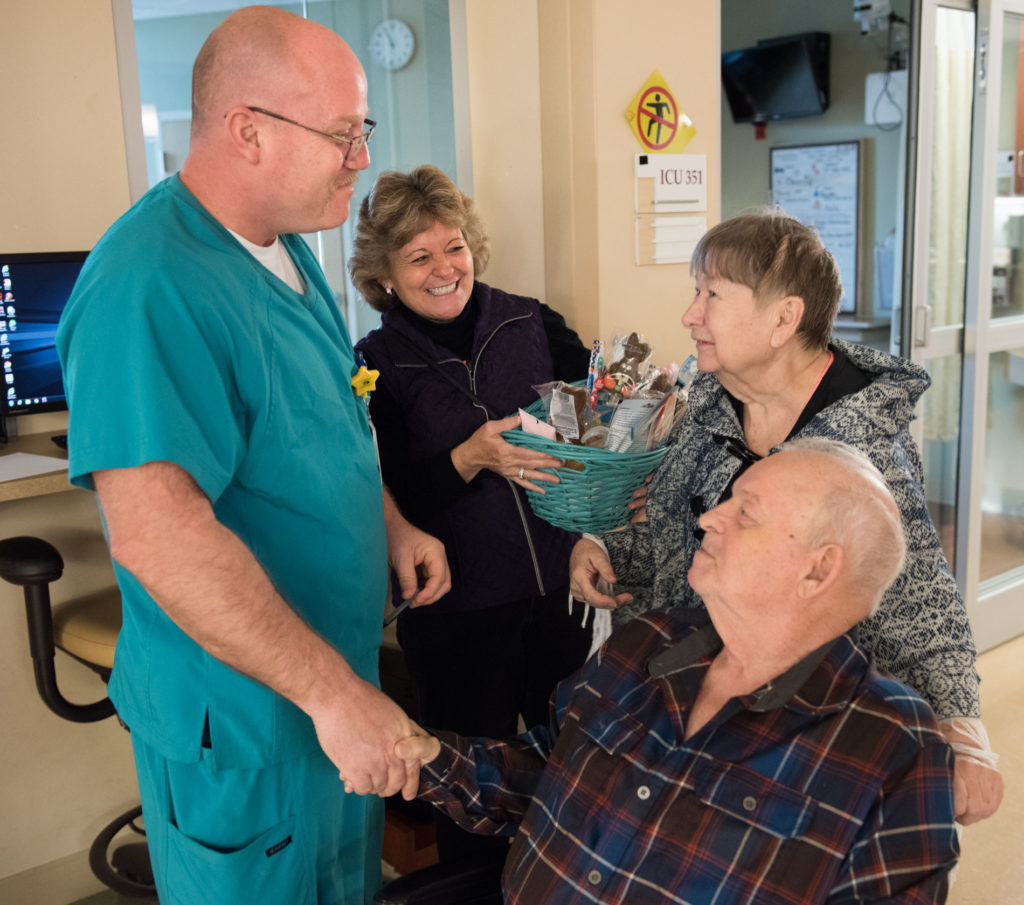 An ambulance arrived at Sentara Williamsburg Regional Medical Center , a certified primary stroke center, within minutes of the suspected stroke, which was later confirmed to be an ischemic stroke.
Less than an hour after arriving at the ER, Merlin received the clot-busting tissue plasminogen activator (tPA), which restores blood flow to the brain.
"It was a miracle," Wilson says. "If he had been on the road or in the small town in Pennsylvania they were visiting or their small town in Florida, he may not have lived. We feel God led us here."
Team Work and Compassion
The family noticed Merlin improving a few minutes after receiving the tPA. He could wiggle his toes. Merlin spent the next two weeks recovering and rehabilitating at Sentara Williamsburg Regional Medical Center.
The professionalism of the staff and their kindhearted, considerate demeanor greatly impressed the Mullins family. Every member of the team – from the cleaning staff to the medical team – worked seamlessly together and knew exactly how to help the family.
They explained to Merlin what they would be doing step-by-step and made sure the family understood options and the treatment plan.
"They didn't just care for my dad," Wilson says. "They cared for all of us. You can be great at what you do, but if you aren't kind and compassionate, it's not the same."
Mrs. Mullins appreciated that she was able to stay with her husband overnight to help him feel calmer in the unfamiliar setting.
Within a few days of his stroke, Merlin began his rehab program at the hospital: physical therapy, occupational therapy, speech and recreation therapy, Wilson says. They worked on getting around with a walker, going up and down stairs, balancing, and getting in and out of the car, for example.
One of the skills Merlin was eager to regain was playing the guitar. When he was discharged from the hospital to continue therapy at his daughter's home, he worked with therapists to hold the guitar pick. His goal is to play his favorite song, "Sweethearts in Heaven" again.
Now that Merlin and his wife are back home in Florida, he continues to improve. The family is forever grateful for the extraordinary and compassionate care they received at SWRMC.
"So many people touched our lives," Wilson says. "From now on when we travel, I will be sure that we are close to hospitals as skilled and caring as Sentara Williamsburg."
Living Well After Stroke
More than 6 million Americans are stroke survivors. Learn how to live well after a stroke.