Stroke Survivor Jeff Peele
From a stroke to a new life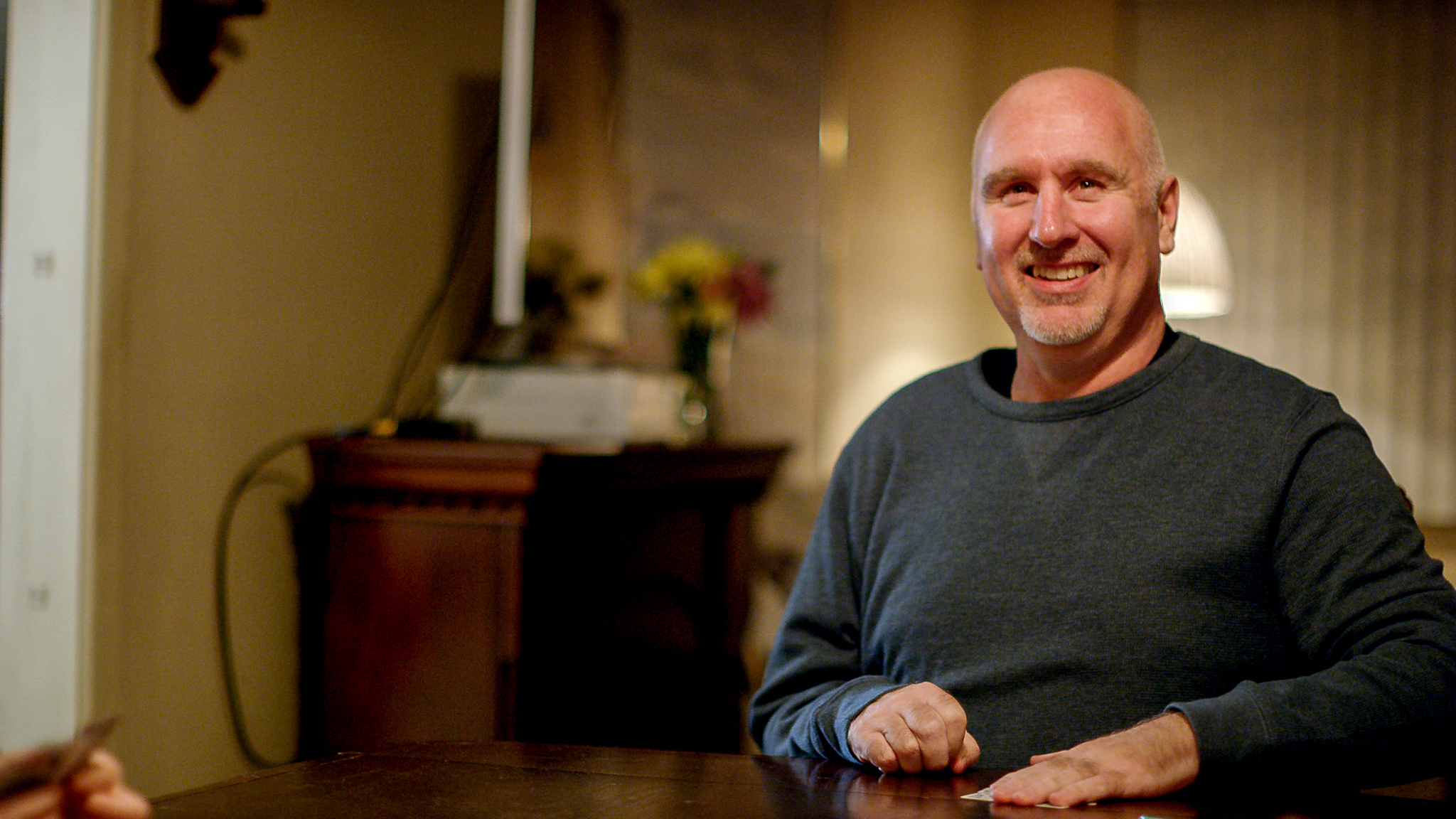 On Thanksgiving Day 2016, Loree Peele was feeling fortunate. Scrolling on Facebook, the Norfolk resident saw a post by Sentara Healthcare. She typed a comment, noting that her husband, Jeff, her high school sweetheart, had suffered a hemorrhagic stroke in January 2015 and that staff at Sentara Leigh Hospital, Sentara Norfolk General Hospital, Sentara Virginia Beach General Hospital, Sentara Home Care and Sentara Leigh Hospital Physical Therapy had helped him. From his first minutes in the emergency department to his recovery months later with outpatient therapy, Jeff was well cared for and encouraged by all.
"Thankful. Grateful. Blessed!!!!!," Loree wrote in conclusion.
Jeff, a former trucking company employee, hadn't known he had high blood pressure, which caused his stroke. He spent his days loading and unloading trucks, lifting and moving constantly. "I had no medical history of problems," says Jeff, who was 51 at the time of his stroke. "I always felt OK."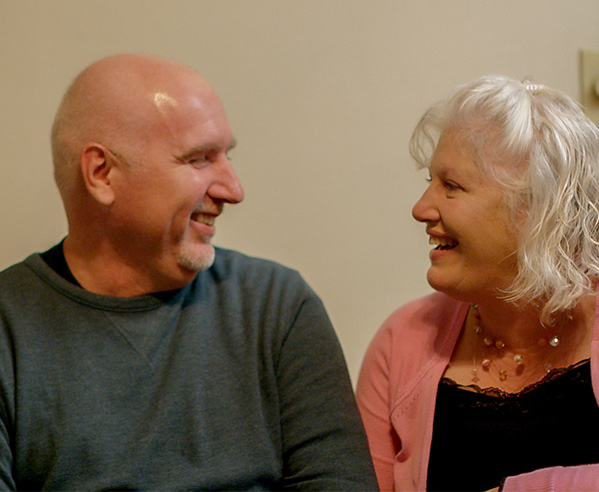 He doesn't remember all that happened the day of his stroke nor the start of his recovery. Jeff was taken by ambulance to Sentara Leigh Hospital and then transferred to the Sentara Norfolk General ICU stroke unit for 13 days. He received inpatient rehabilitation at Sentara Virginia Beach General Hospital for 22 days. There he learned to walk again.
"I advocated for Jeff to go there. I like the smaller size in the unit." says Loree. "He received rehab four hours a day."
When Jeff was released, he first participated in occupational, physical and speech therapy at home with Sentara Home Care. Later, he attended outpatient therapy at Sentara Leigh.
"I went to my first session in my wheelchair," Jeff shares. "I told the therapist I could walk a little and she said, 'well, you should walk in when you come here then!' I'm walking all the time now, and I attribute that to Sentara. I loved my choice to do all my care with them."
Jeff's left side is functioning at 100 percent, while he hasn't regained feeling on his right side yet. Most people wouldn't notice. He cuts the grass on his riding mower, goes to church and has recently been helping his adult daughter with remodeling projects.
"I help her paint," Jeff says.
"I think of everything we do as therapy," explains Loree, who is grateful to her grown children for cheering on Jeff and lending a hand with his ongoing recovery. "If we go to the movies, we park far from the entrance so Jeff can get in a good walk."
Jeff, who has lost 50 pounds since his stroke, also heads to the oceanfront and Norfolk Botanical Garden for exercise. He works out at a nearby gym three times a week, continuing what he learned in therapy.
"My goal is 20 to 30 minutes on the stationary bike and the treadmill, and I use the lower and upper body weight machines," says Jeff. "It can take a lot of concentration, but I can even use the dead weights and lift 12 pounds with my right arm."
Living Well After Stroke
More than 6 million Americans are stroke survivors. Learn how to live well after a stroke.